IN AUREET'S MEMORY
The following passage appears in Aureet's memorial book
We have prepared this book to memorialize Aureet and in particular to let people know the various aspects of her personality, her abilities, talents, and contributions. During her 33 years of life she gave us happiness and joy and affected our lives profoundly. We will cherish every memory and every ray of light she left behind.
Her early departure left a void that we will not be able to fill. Her early death is not only an irreplaceable agonizing loss to us but also a great loss to the world; she could have contributed so much in so many ways.
We will tell you now about her, her great qualities and distinctions in our words and the words of others. But we hope you know that you yourself are as precious to those who love you as she was to us.
At the end of the tale let us rise in spite of the pain and realize that we too are temporary on this Earth and that while here, we have to keep supporting each other, contributing our part, and living our destiny. We are more cognizant now of our vulnerability but we know also about the gift of life we carry and share. At the end of this tale let us close the chapter of grief and rise together with the strength to live.
—Zvi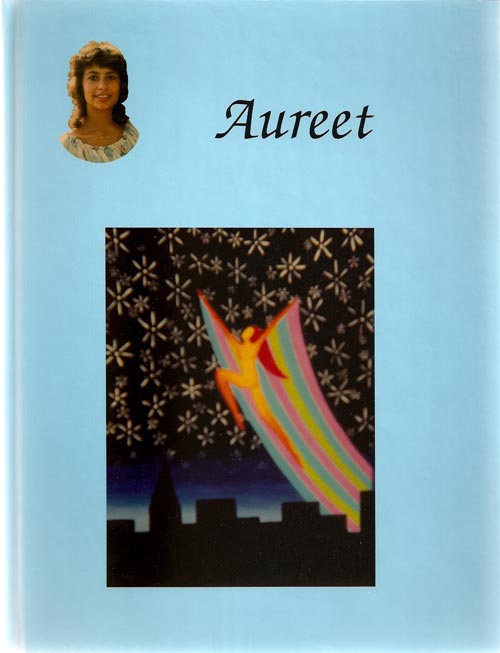 Aureet Book Front Cover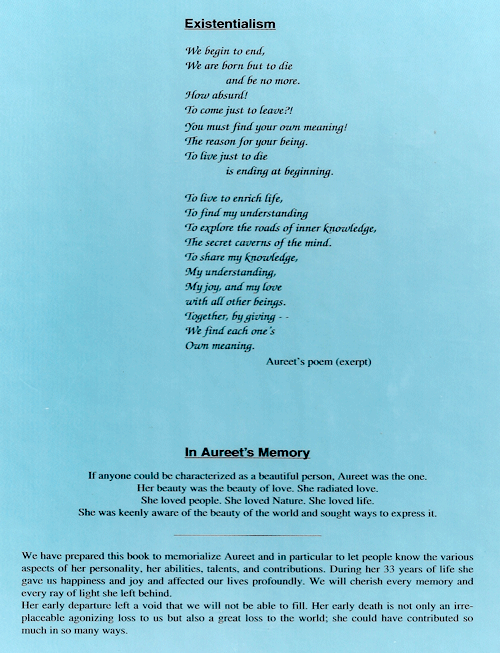 Aureet Book Back Cover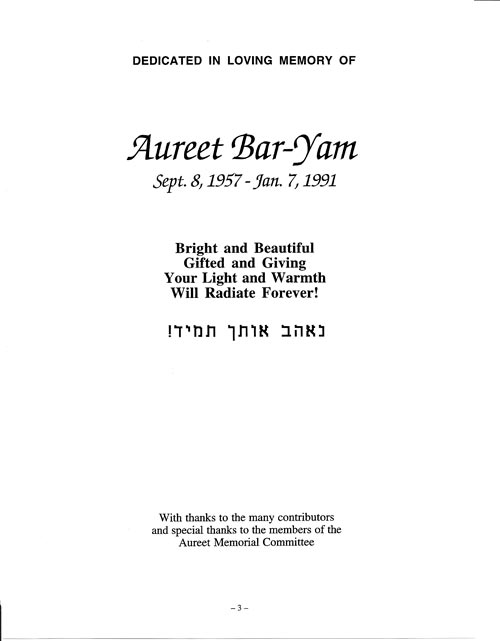 Dedication page